Forget About Ads by Supporting Us
Cooking Perfected is packed with some of the best recipes around.
These delicious and easy recipes will have you and your family begging for more.
Get lifetime access to 289 tried-and-true recipes ad-free for $29.95.
By supporting us directly, you will experience a website free of any form of banner advertising. With your support, we can create even more great tasting recipes.
As part of your purchase, you will get both the Easy Recipes and Prep It and Forget It digital cookbooks completely free. They will be available as easy to access digital downloads.
If for some reason you change your mind about supporting us, then don't worry as we offer a 7 day refund period on all purchases.
Purchase today, and go ad-free while also continuing to support us.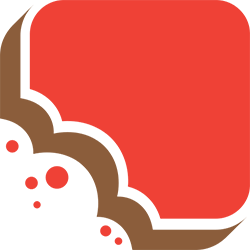 Support us for just
$29.95 USD
Purchase Ad-Free Today
Be Free from Advertising
Adverts make what we do possible, but we understand that they're certainly not everyone's cup of tea.
So, by puchasing, you can remove all of our advertising while also continuing to support us in what we do. You will experience a clutter free website so you can focus on doing what you love most.
Going ad-free will also help improve your privacy with no tracking and cookies from our advertising partners.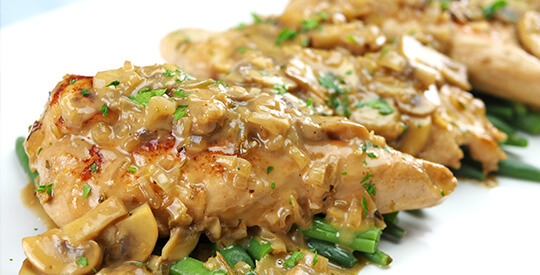 Help Fund More Recipes
By purchasing, you will help free up more time for us to work on more great tasting recipes and make further improvements to the website.
With over 289+ recipes and counting, every purchase allows us to spend more time crafting the best recipes for your enjoyment.
So, if you like what we do and would love to see more, then this is a great way to show your support while also getting something in return.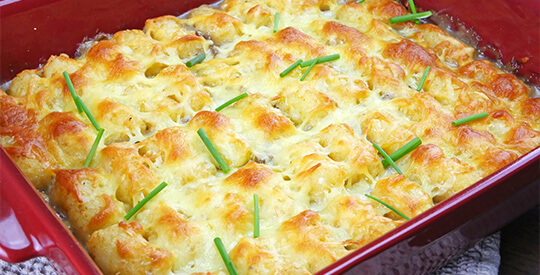 Also included in your Purchase
The Easy Recipes Cookbook
The Easy Recipes cookbook is jam-packed with extremely tasty recipes that will help you live an easier lifestyle.
There is over 289 tried, and true easy recipes complete with photography that will have you licking your lips.
Delicious recipes range from simple breakfasts right through to beautiful desserts.
No tricks, just deliciously good easy food.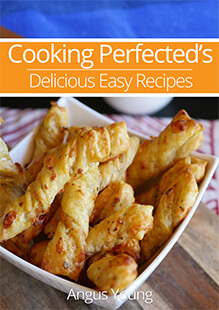 Deliciously Easy Recipes
Don't stress about converting measurements as all the recipes are in both metric, and imperial measurements.
Good looking food photography will keep you drooling from page to page. It showcases precisely what you're about to make.
There is a wide range of recipes from simple meals in a mug right through to tasty dinner dishes. The honey balsamic chicken is worth trying.
A Sneak Peek of What's Inside
You will find the book packed with over 289 recipes covering all the important meals such as lunch, breakfast, dinner, dessert and even snacks.
Below are just some of the incredibly tasty recipes that you will find in the cookbook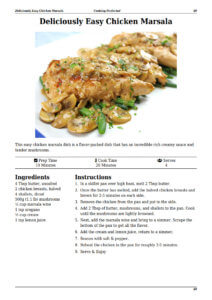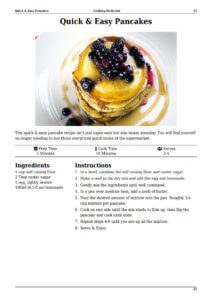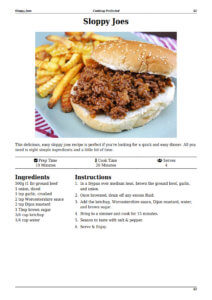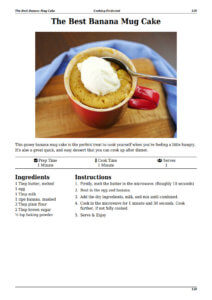 Tasty Breakfast Recipes
You will find some amazing breakfast recipes in the book. Here are just some of our favorites.
Omelette in a Mug
Quick and Easy French Toast
Cheesy Ham, Egg, Bread Bowl
and much more
Fulfilling Dinner Recipes
Gorgeous, easy dinner recipes that will leave you feeling pretty satisfied. Here are just a couple of recipes you need to try.
Orange Chicken
Sloppy Joes
Honey Balsamic Chicken
and much more
Delicious Dessert Recipes
Desserts that are super easy but also taste amazing. Here are some of our favorites that satisfy our sweet tooth.
Banana Mug Cake
Rice Pudding
Self Saucing Chocolate Pudding
and much more
What people are saying about our easy recipes
Liked by over 160 thousand people looking for tasty easy recipes, here is what people are saying about our recipes..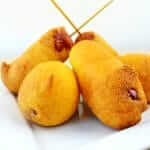 Corn Dog Batter
Love, love this recipe is so easy and Sooo yummy ! I added 1Tbs of honey to my batter and boiled dogs for 3 min. Let them cool and rolled in corn starch before dipping in batter. Soooo yummy goodness!
- DK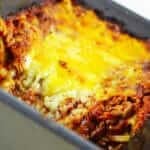 Lazy Lasagna
Thanks for an easy, quick and delicious recipe. I am so hopeless at cooking but I promised my wife I'd try something tonight so she could have a rest. I made your lasagna recipe and it went down a treat; everyone was so impressed!
Thanks for taking the time to put it out there mate.
- Adam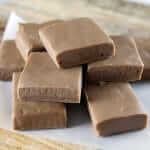 3 Ingredient Chocolate Fudge
Love how easy and delicious this fudge is. anything chocolate is my favourite – so thanks for the recipe.
- Thalia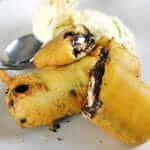 Deep Fried Mars Bars
Awesome!! First time I have ever tried deep fried mars bars at home. The batter was just right.
- Claire
Bonus #1 Getting Started with Slow Cooking
Being new to slow cooking can be daunting, but this bonus book will take you from beginner to masterchef in no time at all.
You will find that it is packed with all the tips and tricks that you need to know when getting started with slow cooking.
This beginners guide covers topics on cooking tips, conversions, and anything else that is important to know.
There are 20+ pages of helpful content, and all this is included for free with your purchase.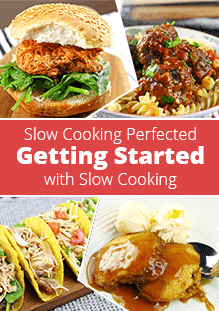 Bonus #2 Prep It, Forget It
You will also receive the Prep It, Forget it cookbook with your purchase.
This cookbook is loaded with over 200 tried and true slow cooker recipes.
The slow cooker recipes in this cookbook pack a ton of flavor such as the satay beef, rice pudding, beef and broccoli and so much more.
Usually, this book will cost $29.95, but today, it is included with your purchase for free.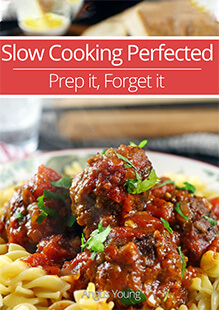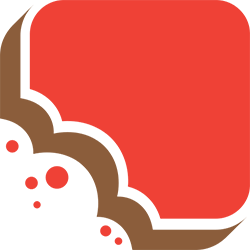 Support us today for just
$29.95 USD
Purchase Ad-Free Today