Back to Recipe
Print Recipe
Homemade Tartar Sauce Recipe
---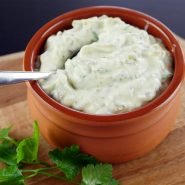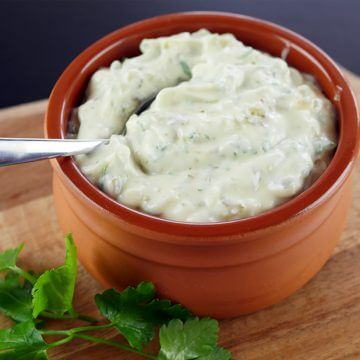 Prep time: 10 Minutes
Total time: 10 Minutes
Makes: 1 cup
Ingredients
1 cup mayonnaise
2 tsp capers, finely chopped
2 gherkins (pickles), finely chopped
2 Tbsp flat leaf parsley, chopped
1 tsp lemon juice
---
Instructions
Combine the mayonnaise, capers, gherkins, parsley and lemon juice in a bowl.
Season with salt and pepper to taste.
Refrigerate until needed.
---
Recipe Tips
This tartar sauce will keep for up to seven days. This time will vary depending on if you made the mayonnaise at home or bought some.
Turning your mayo into tartar sauce doesn't add an extra seven days' life to it, so if the mayo is already old, then it may be best to make some new stuff.
You can use either fresh or dried parsley in this recipe. I tend to try and stick to fresh as much as possible, but sometimes it can be hard to get affordable fresh parsley.
Dill is also an excellent herb that you can add to this dipping sauce. I recommend adding about one tablespoon of chopped dill.
If you don't like black specks of pepper in your condiments, then using white pepper is a good way to avoid this. However with something like tartar sauce you're unlikely to notice this anyway.
It's best to leave this sit for a couple of hours in the fridge before eating it. This sitting time will allow the flavors to develop more, leaving you with a rich and better-tasting sauce.
Did you make this recipe?
We want to see! Tag
@cookingperfected
on Instagram or use the hashtag
#cookingperfected
so we can find you!
---