Back to Recipe
Print Recipe
Quick & Easy Pancake Recipe
---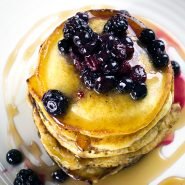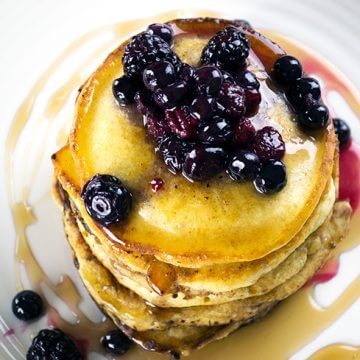 Prep time: 5 Minutes
Cook time: 10 Minutes
Total time: 15 Minutes
Serves: 2
Ingredients
1 cup self-raising flour
2 Tbsp caster sugar
1 egg, lightly beaten
190 ml (6.4 fl oz) lemonade
---
Instructions
In a bowl, combine the self-raising flour and caster sugar.
Make a well in the dry mix and add the egg and lemonade.
Gently mix the ingredients until well combined.
In a pan over medium heat, add a knob of butter.
Pour the desired amount of mixture into the pan. Roughly 1/4 cup mixture per pancake.
Cook on one side until the mix starts to firm up, then flip the pancake and cook until done.
Repeat steps 4-6 until you use up all the mixture.
Serve & Enjoy.
---
Recipe Tips
If the pancakes are cooking too fast, then I recommend lowering the heat on the stove. They should take a few minutes to cook on each side.
You can use oil instead of butter. However, I recommend only doing this if you're not a fan of butter, or you prefer to use cooking oil.
If you don't like your pancakes being too sweet, then I recommend leaving the sugar out altogether. The sugars in the lemonade should be just enough to give you excellent tasting easy pancakes.
The pancake batter should be thick, but if it is a little too thick, then just add a little bit more lemonade to the mix.
I suggest using all of the pancake batter straight away as it will not last for very long. If you try to use it after a day or two, you will find that the pancakes won't rise very much.
Caster sugar is also known as superfine sugar or bakers sugar. You can also use granulated sugar instead. However, I recommend a fine sugar for the best results.
Did you make this recipe?
We want to see! Tag
@cookingperfected
on Instagram or use the hashtag
#cookingperfected
so we can find you!
---