This easy homemade Cajun seasoning is perfect if you're looking to make as many condiments at home as possible.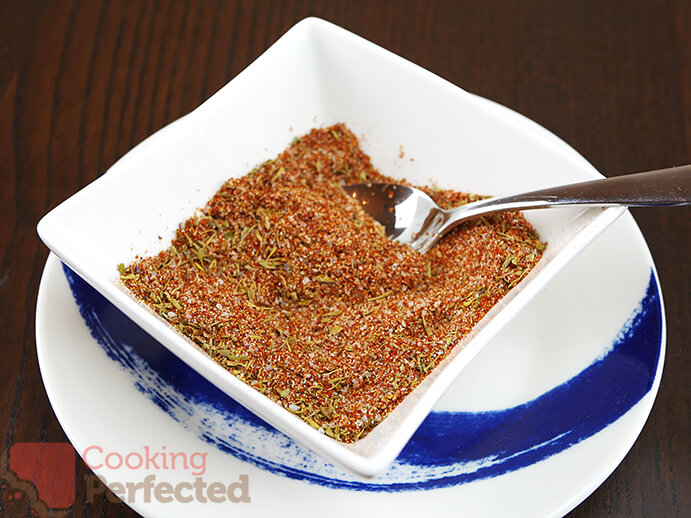 Louisiana is where both the Cajun cuisine and this seasoning originates from. Cajun cuisine is commonly referred to as a rustic cuisine as the majority of its dishes are very easy to prepare and are great made with locally sourced ingredients.
Cajun seasoning is made from a variety of different spices and herbs. Most recipes will contain paprika, cayenne pepper, garlic powder, onion powder, dried oregano, dried thyme, pepper, and salt. You may find some recipes will vary in what ingredients they use.
This seasoning is used in a lot of Cajun cooking and is often a required part of gumbos, jambalaya, pastas, steak, and so much more. It's a super versatile seasoning that I highly recommend that you keep in your pantry.
One of the best things about making your own seasonings at home is that you're able to adjust the ingredients to your liking.
If you don't feel like making this at home, then you can buy Cajun seasoning at any good supermarket. If you can't make it to a supermarket, then you can buy it online at any good store such as Amazon.
Making Cajun Seasoning in Bulk
Like any seasoning, you can make this in bulk and keep it in the cupboard for when you need it.
Make sure you store it in an airtight container to avoid the seasoning losing flavor and going stale.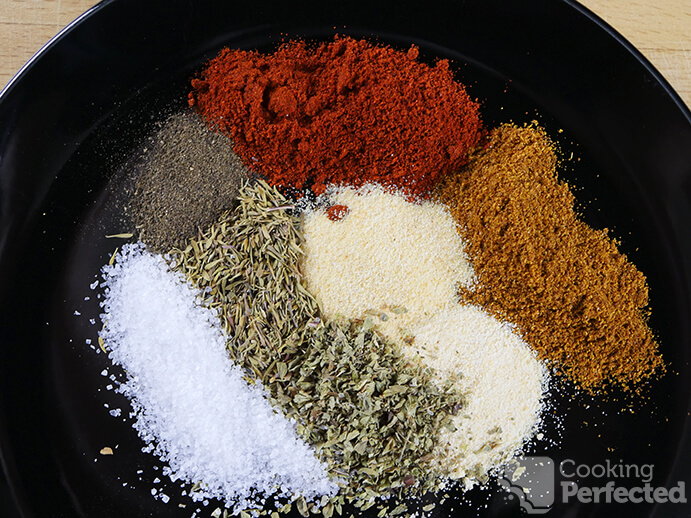 I find if I store it for long enough, it may start to clump together. It's still okay to use if the seasoning mixture does start to clump together.
Uses for Cajun Seasoning
There are so many uses for this seasoning, so it's the perfect one to keep in the cupboard for whenever you need it.
It's ideal for use in something like the delicious chicken and chorizo jambalaya. It helps bring out all the flavors that you expect with a good jambalaya.
You can also use it as a dry rub on some steak or chicken. The chicken option is great sliced and tossed through a green salad. I highly recommend giving it a try as it's super delicious.
The seasoning is a required part of a creamy Cajun chicken pasta. It's a must-try and tastes as good as it looks.
If you have any recommendations on how to use this seasoning ,then be sure to let us know.
I haven't done a video for this recipe, but the process on how to make Cajun seasoning is super straightforward. All you need to do is measure the ingredients and mix them.
Cajun Seasoning Recipe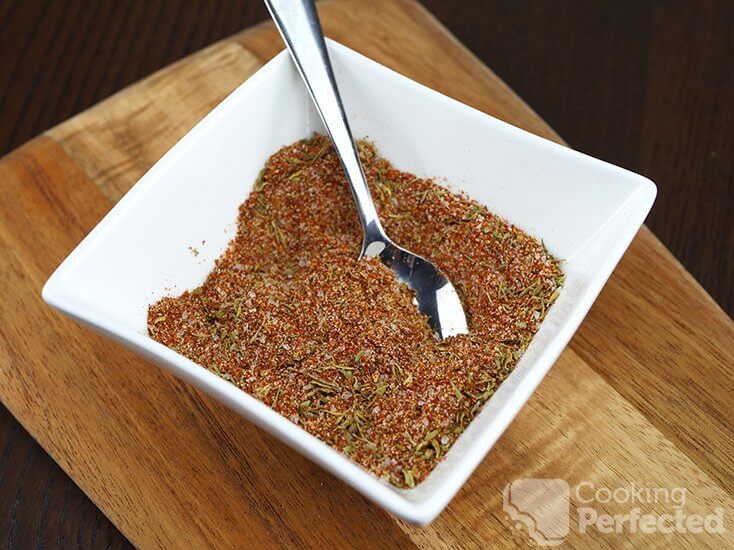 Ingredients
2 tsp paprika
2 tsp cayenne pepper
1 tsp garlic powder
1 tsp onion powder
1 tsp dried oregano
1 tsp dried thyme
1 tsp black pepper
1 tsp salt
Instructions
Mix all the ingredients until well combined.
Store in an airtight container until needed.
Recipe Tips
As I mentioned above, you can alter the ingredients to suit your tastes better. If you come up with an even better variation, then be sure to let us know by leaving a comment below.
If you want the mix to be more like a powder, then you can blitz this in a spice grinder.
This seasoning can be bulked out and stored in an airtight container in the cupboard.
Nutrition Information
Serving Size: 24g (0.8 oz)
Servings Per Recipe: 1
Calories Per Serving: 54
Amount Per Serving
Saturated Fat: 0.3g
Trans Fat: 0g
Dietary Fiber: 5g
Sugars: 1g
Cholesterol: 0mg
Sodium: 2334mg
Protein: 2g
The information above is an estimate generated by an online nutrition calculator.
More Seasoning Recipes
There are so many different types of seasonings that you can make at home.
The taco seasoning is perfect if you're a massive fan of Mexican style food. It is often used in dishes such as taco salad, chicken tacos, and so much more.
The fajita mix is good too and perfect for whenever you make some chicken fajitas or something similar. It's a super easy seasoning to prepare quickly and goes great in so many different dishes.
I hope that you find this Cajun seasoning an excellent alternative to the store-bought varieties. If you have any tips, thoughts, variations, or something else that you would like to share, then feel free to leave a comment below.