If you don't have the time to go to the shops and you're out of ranch, then this quick and easy ranch dressing is the perfect solution.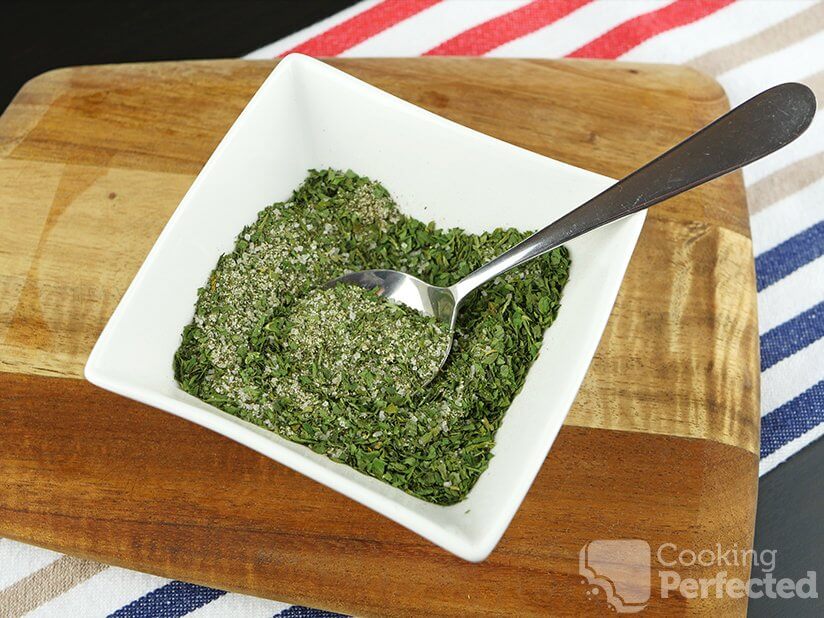 Ranch dressing originated in the United States and still remains extremely popular. You will find it used as a dipping sauce, seasoning, spread, dressing, and much more. The popularity of this dressing has spread to many other countries such as Australia and the UK.
One great thing about making this at home is that you will likely find yourself saving money as the pre-made packets can get pretty pricey. Much like the homemade taco mix, you can also adjust the seasoning to make it more to your liking.
You will find quite a few recipes that ask for just the dry packet mix. Unfortunately, for a lot of people living outside the US, getting the dry mixture can be hard. This recipe will hopefully fill that void with ingredients that you can usually find at your local supermarket.
If you do live in the US, then you can easily buy some ranch dressing from your local supermarket. You can also get it online from pretty much any good online retailer such as Amazon.
Making Dry Ranch Dressing in Bulk
If you love ranch and find yourself always running out, then you can make a bulk amount of the dried mix and store it in an airtight container in the cupboard.
Whenever you need some ranch dressing, simply grab a tablespoon or two of the dry mixture and stir it in with the wet ingredients.
You may find that the dry mixture will start to clump together if it's been in the cupboard for a long time. It should still be fine to use, just break it apart using a knife or spoon.
Uses for Ranch Dressing
As I mentioned earlier, the dry ranch dressing is often used as a seasoning in many different recipes. A lot of slow cooker recipes make use of it, one of the most popular being shredded buffalo chicken.
The wet ranch dressing is often used as a dipping sauce to go alongside chicken nuggets or similar. It's also a great salad dressing, so be sure to use it if you're looking to add more flavor to your salads.
You can also use this dressing as part of a sandwich or wrap. I love making some cornflake chicken and having a bread roll packed with chicken, cheese, ranch dressing, and a little bit of lettuce. I highly recommend giving it a try, it's so good.
Easy Ranch Dressing Recipe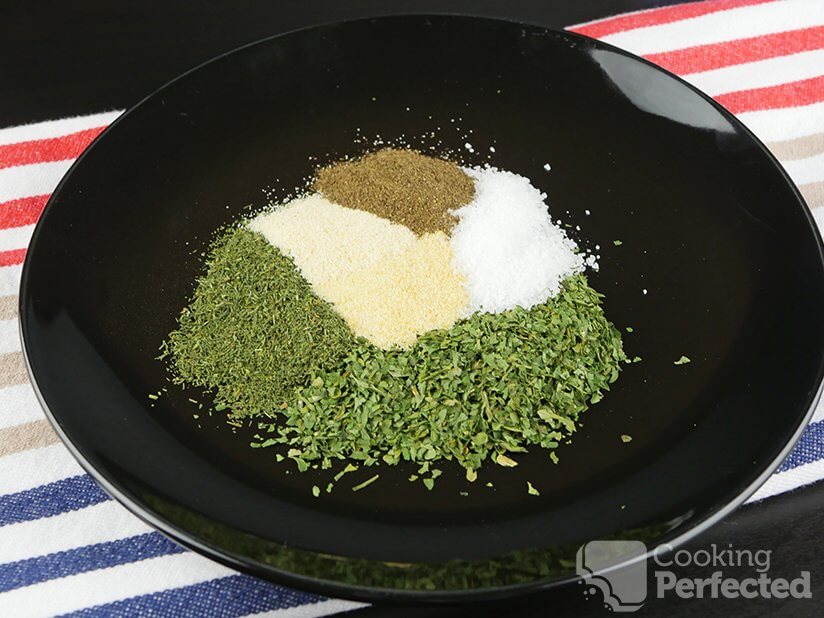 Ingredients
2 Tbsp parsley, dried
1 Tbsp onion powder
2 tsp salt
2 tsp dill
1 tsp garlic powder
1 tsp pepper
Optional:
½ cup mayonnaise
½ cup buttermilk
Instructions
Dry Ranch Seasoning Mix
Mix all the dry ingredients together in a bowl. Store in an airtight container in the cupboard until required.
Wet Ranch Dressing
To make the ranch dressing, mix 1-2 Tbsp of the seasoning mixture with ½ cup mayonnaise and ½ cup buttermilk.
Taste and add more seasoning if required.
Store in the fridge until needed.
Recipe Tips
Be wary of the use-by dates on the mayonnaise and buttermilk as these dates will determine how long your ranch will last. If you're storing just the dry mix, then it should keep for a very long time.
For a finer mix, you can blend the dry mix in an herb blender or similar. However, I find that the mixture is perfect and doesn't require any extra blending.
If you need more of the dry mix, you can double, triple, or quadruple it. As I mentioned above, it's great to store for a long time as long as you don't mix it with wet ingredients.
Nutrition Information
Serving Size: 37g (1.3 oz)
Servings Per Recipe: 1
Calories Per Serving: 44
Amount Per Serving
Saturated Fat: 0g
Trans Fat: 0g
Dietary Fiber: 2g
Sugars: 1g
Cholesterol: 0mg
Sodium: 4667mg
Protein: 2g
The information above is an estimate generated by an online nutrition calculator.
More Condiment Recipes
If you prefer a lighter, less salty ranch dressing, then you might be interested in this paleo ranch dressing recipe. It's very similar but more suited for anyone who is looking for a healthier option. It will also need a few extra ingredients that you might or might not have.
Another seasoning that I use a lot is the cajun seasoning. It's an important seasoning to have in the cupboard if you find yourself cooking lots of cajun recipes such as gumbo or jambalaya.
I hope this quick and easy ranch dressing comes out to be just as good as it did for me. If you have any suggestions, feedback, or anything else that you would like to share, then please don't hesitate to leave a comment below.