Making your own homemade taco seasoning is incredibly easy to do. It is perfect for when you don't have any premade packets in the house.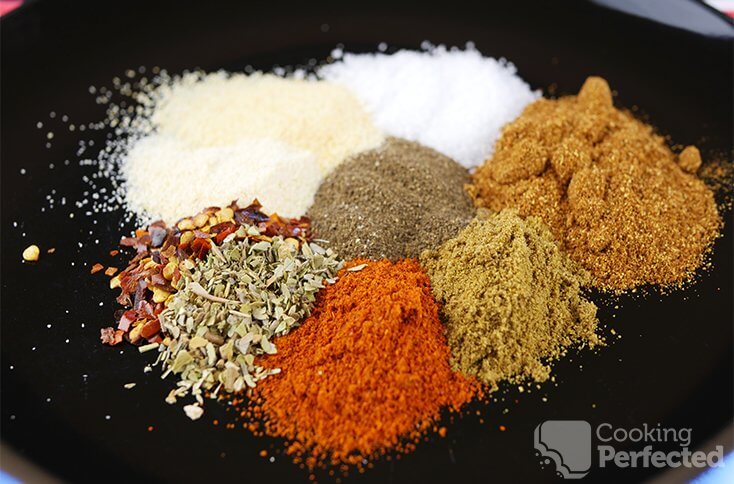 One of the best things about making taco seasoning at home is that you know exactly what has gone into the seasoning. You can also tinker with the ingredients to help produce better flavors that suits your taste buds.
Depending on the prices of ingredients in your area, you might find that making the seasoning at home will save you money. Packet mixes are usually quite pricey and don't contain a huge amount of spice in them. Buying all your spices separately and in bulk will often save you money in the long run.
If you don't like making seasonings at home, then you can usually find packet taco seasoning at pretty much any good supermarket or online store. If you're looking to buy online, then a big store such as Amazon is usually your safest bet.
Foods That Go Great with Taco Seasoning
There are so many different types of meals that work great some taco seasoning. For example, it is the perfect seasoning to have on the meat in cheesy nachos. Season the meat before you fry it for the best results.
You will need this seasoning to be able to make a taco salad. It is used to season the meat and add flavor into the mayonnaise dressing. If you have never tried a taco salad, then I highly recommend giving it a try.
As the name suggests, you will also find this seasoning perfect to use on any meat that is destined to be used in a taco. It matches perfectly with chicken, beef, pork, or even turkey.
Making Taco Seasoning in Bulk
This recipe is also super easy to make in bulk, so you're able to keep it in the cupboard and just grab what you need when you need it. It is a easy way to make sure you always have some excellent homemade taco seasoning on hand.
Below are the measurements for when you want to keep some seasoning stored in bulk. An old clean jar is perfect for doing this.
1 cup chili powder
1/3 cup cumin, ground
1/3 cup sea salt
1/3 cup black pepper
3 Tbsp garlic powder
3 Tbsp onion powder
3 Tbsp red pepper flakes, crushed
3 Tbsp paprika
1 ½ Tbsp oregano, dried
Store the seasoning in an airtight container in the cupboard until needed. There are instructions for making a single serving right below.
Taco Seasoning Recipe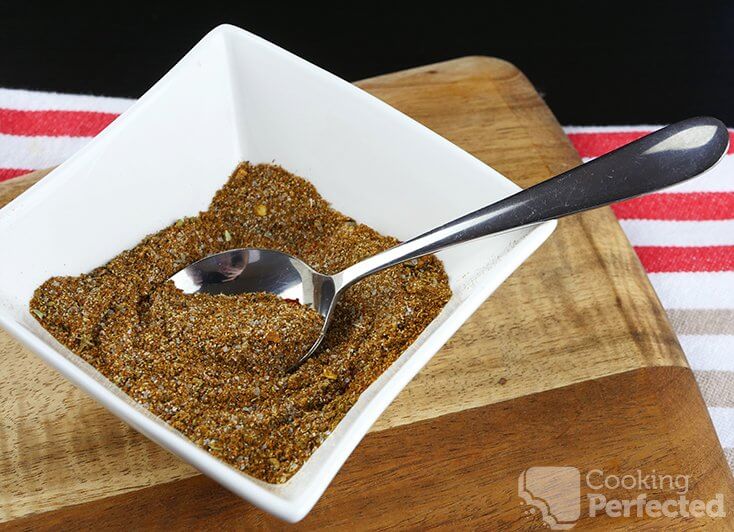 Ingredients
1 Tbsp chili powder
1 tsp cumin, ground
1 tsp sea salt
1 tsp black pepper
½ tsp garlic powder
½ tsp onion powder
½ tsp red pepper flakes, crushed
½ tsp paprika
¼ tsp oregano, dried
Instructions
In a small bowl, add all the ingredients and mix until combined.
Use straight away or store in an airtight container.
Recipe Tips
If you are not a fan of heat, then you can reduce the chili powder to half a tablespoon. Keep in mind this might change the overall taste of the seasoning.
Adding about one teaspoon of cornstarch will help the seasoning stick to meat and will thicken up sauces as well.
There are many different types of chili powders that you're able to use in this taco seasoning. Feel free to experiment, and you might get a slightly different flavored taco spice mix. If you come up with an amazing combination, then be sure to share it in the comments below.
Nutrition Information
Serving Size: 36g (1.3 oz)
Servings Per Recipe: 1
Calories Per Serving: 60
Amount Per Serving
Saturated Fat: 0.3g
Trans Fat: 0g
Dietary Fiber: 5g
Sugars: 2g
Cholesterol: 0mg
Sodium: 2563mg
Protein: 3g
The information above is an estimate generated by an online nutrition calculator.
More Seasonings to Make at Home
There are so many different seasonings that you can make at home with minimal ingredients. Below is a couple that I love to make.
If you find yourself slow cooking a lot, then you will find the dry ranch dressing mixture very handy. It is used in quite a few popular slow cooker recipes and can be hard to find in some countries.
I also find the Cajun seasoning very handy in a lot of different recipes. You will need it to make something like the creamy Cajun pasta.
I hope this easy taco seasoning was perfect for your next dish. If you have any problems, feedback, or an adjustment that works better, then feel free to let us know by leaving a comment below.