These are simply some of the best curried eggs I have ever made. They go great in a sandwich or as a dip.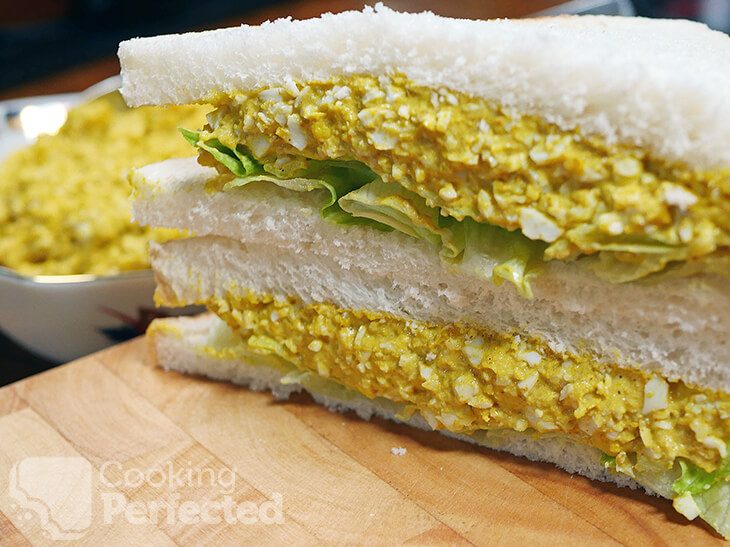 If you are a fan of curry, then you are going to love this recipe. When you take a bite of the eggs, you are greeted with a strong hit of curry powder that is backed by creamy mayonnaise and delicious egg flavors. It is a truly amazing combination.
This recipe will make enough to feed about four people. However, this number heavily depends on whether you are serving the eggs with other foods.
You can prepare and have the curried eggs ready ahead of when you need them. Make sure you keep the eggs in the refrigerator. They should last for roughly three days in the fridge. I do not recommend freezing the eggs.
Personalizing the Recipe
There are loads of ways to tweak this recipe so that it is more to your liking. Below are just a couple of ideas on what you can do.
To make the curried eggs more creamy, I recommend adding more mayonnaise. Roughly doubling the amount will guarantee a genuinely creamy mixture. You can also try adding some sour cream instead of extra mayonnaise.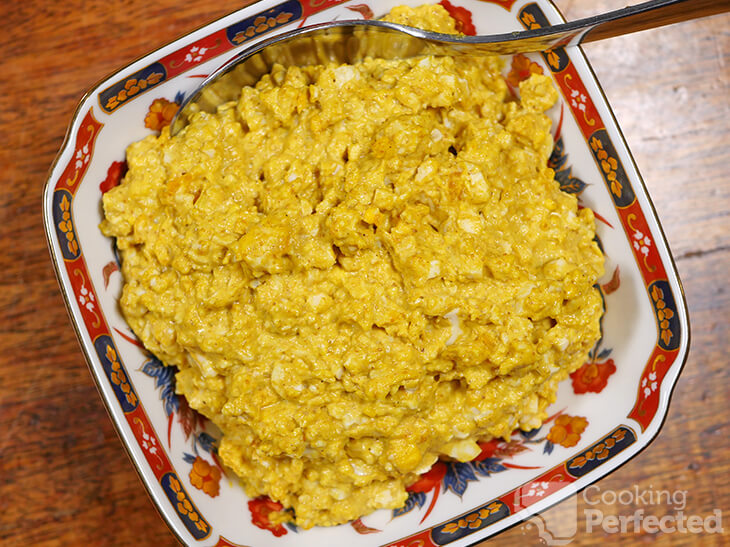 More ingredients can be added for extra flavor. However, it can end up being a tricky balance as you do not want a single taste to dominate. Something like mustard or BBQ sauce are delicious additions. I would not add anything more than a teaspoon or two to the mixture.
I recommend making some homemade mayonnaise for the best results. However, a store-bought whole egg mayonnaise is an excellent alternative if you do not have time to make it from scratch.
How to Serve Curried Eggs
There are plenty of ways you can serve these delicious curried eggs. Below are a couple of my favorite ideas that I highly recommend giving a try.
One of the most popular ways to serve these eggs is inside a sandwich. I like to keep things basic and include only some shredded lettuce. However, other ingredients such as cucumber, tomato, or even red onion will work nicely with the eggs.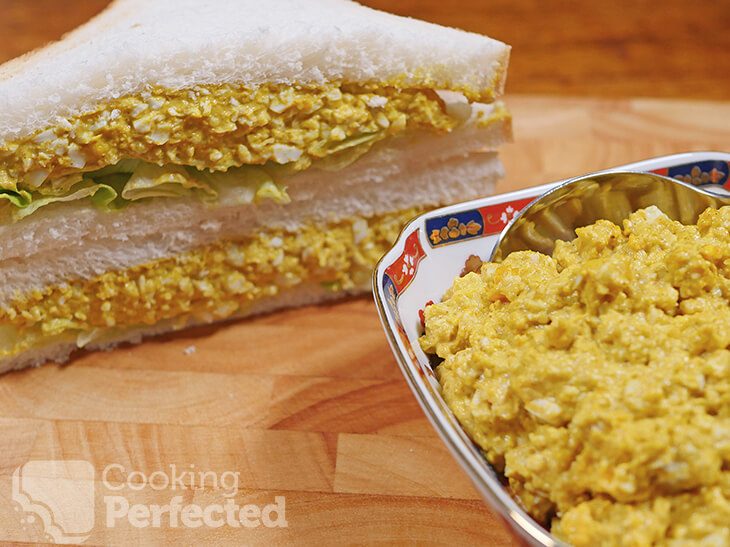 The egg is excellent as a dip and goes great with some cheese, crackers, and fruit on the side. I love to dip some delicious savory biscuits into the curried eggs. For something a little healthier, you can use celery or carrot sticks.
Below is the full recipe on how to make the curried eggs. It is super easy to make and will not take up very much of your time.
Curried Eggs Recipe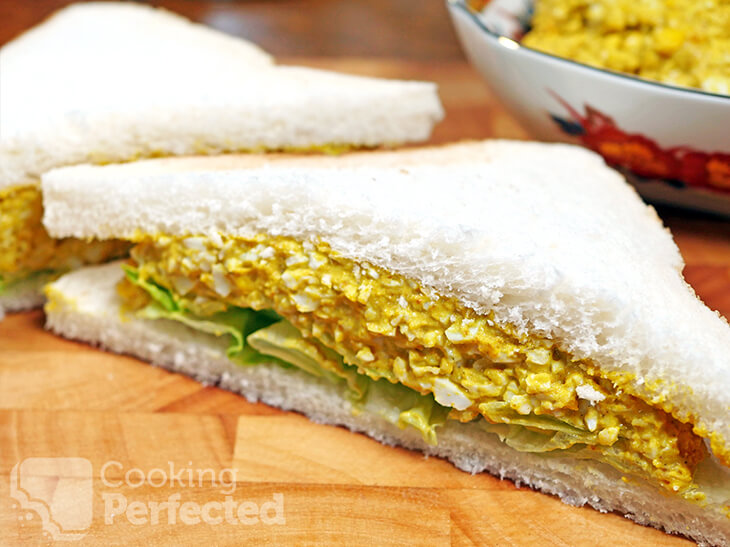 Ingredients
10 eggs
3/4 cups mayonnaise
1 & 1/2 Tbsp curry powder
Pinch of salt
Instructions
In a deep pot, place the eggs and cover with cold water.
Heat the pot until the water is simmering. Cook for eight to ten minutes.
Drain the eggs, and cool them by placing them in iced water or running them under some cold water.
Gently remove the shell from the eggs. Discard the shell.
Place the eggs into a bowl and mash using a fork.
Stir in the mayonnaise, curry powder, and a pinch of salt.
Serve & Enjoy.
Recipe Tips
Try not to overcook the eggs as they will start to develop a green ring around the yolk.
You can prepare this dish a day or two in advance of when you need it.
Curried egg sandwiches are the perfect quick and easy lunch. Make sure you keep the sandwiches in the refrigerator.
Try and buy a curry powder that you know and enjoy as it will dictate most of the flavor in this recipe.
To make these curried eggs paleo-friendly, simply use a paleo mayonnaise and double check the ingredients of your curry powder.
Nutrition Information
Serving Size: 184g (6.5 oz)
Servings Per Recipe: 4
Calories Per Serving: 488
Amount Per Serving
Saturated Fat: 9.2g
Trans Fat: 0.1g
Dietary Fiber: 1g
Sugars: 1g
Cholesterol: 538mg
Sodium: 559mg
Protein: 18g
The information above is an estimate generated by an online nutrition calculator.
More Egg Recipes
There are loads more recipes that feature egg as the main ingredient. Below are a couple of my favorite recipes that I highly recommend giving a try.
If you love the flavors of mustard, then you are going to love deviled eggs. Much like this recipe, they are super easy to make and will not take up too much of your time.
The bacon and egg cups are super easy to make and are the perfect party food. I love that they are pretty easy to make and are surprisingly healthy.
I hope that you love this curried egg recipe as much as I do. If you have some feedback, then please do not hesitate to leave a comment below.