The Instant Pot is perfect for making the most delicious cauliflower cheese soup ever.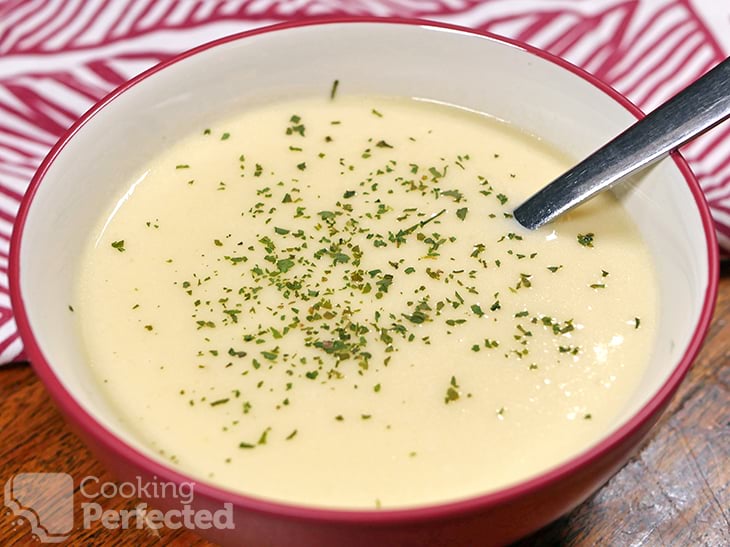 The flavors of this soup are amazing and will have the family going back for seconds. The soup is smooth, cheesy, and will easily feed a crowd. I highly recommend it if you want a homemade meal that will keep the family happy.
A single batch of this recipe should make enough to feed roughly four to six people. I highly recommend that you make some side dishes so that everyone finishes with a full stomach.
You can make this cauliflower cheese soup in a slow cooker. The results are roughly the same, but you can leave it cooking for hours rather than minutes. You can use the slow-cook function on the Instant Pot.
Any leftover soup is excellent the next day for lunch or dinner. The soup should last in the refrigerator for at least three days or three months in the freezer.
Soup Serving Ideas
One of my favorite side dishes to go with this soup is some lovely fresh bread. There is nothing better than dipping some bread into the soup and soaking up all the lovely flavors. It is the perfect combination, and I highly recommend it.
If you have a bit of spare time in the kitchen, I recommend making some cornbread to go with the soup. Our cornbread recipe is gluten-free and loaded with lots of flavors, thanks to the ham, cheese, and tomatoes.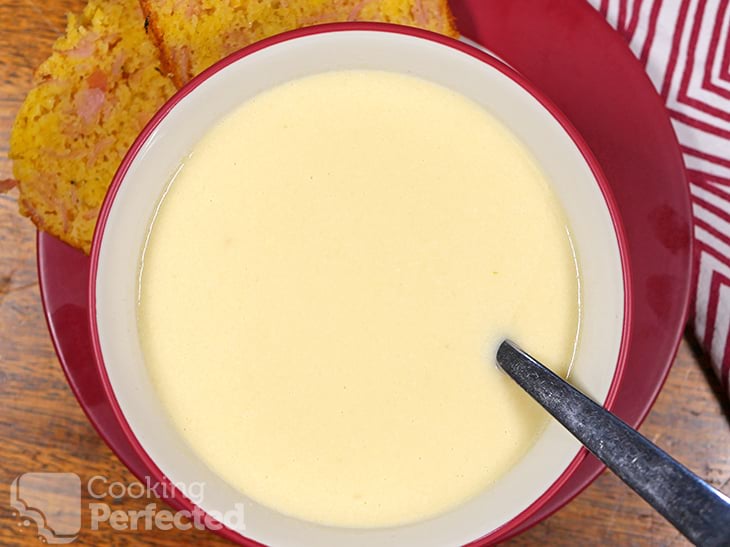 There are plenty of different garnishes that will work great with this soup. For example, I love to sprinkle the soup with crispy bits of bacon and some chopped chives. Croutons are another excellent garnish that will work great with this soup.
For the ultimate cheesy dinner, you can make a grilled cheese sandwich to go with the soup. I absolutely love dipping the sandwich into the cheesy soup. It is a slightly unhealthy but incredibly delicious way to eat this soup.
Tweaking the Cauliflower Cheese Soup
There are a few tweaks that you can make to this soup so that it is more to your liking. If you have any ideas that you want to share, be sure to leave us a comment at the bottom of this page.
Adding blue cheese into the soup is a great way to add even more flavor. I recommend adding roughly 150g (5.3 oz) of blue cheese for the best balance of flavors. Keep in mind, some blue cheeses are stronger than others.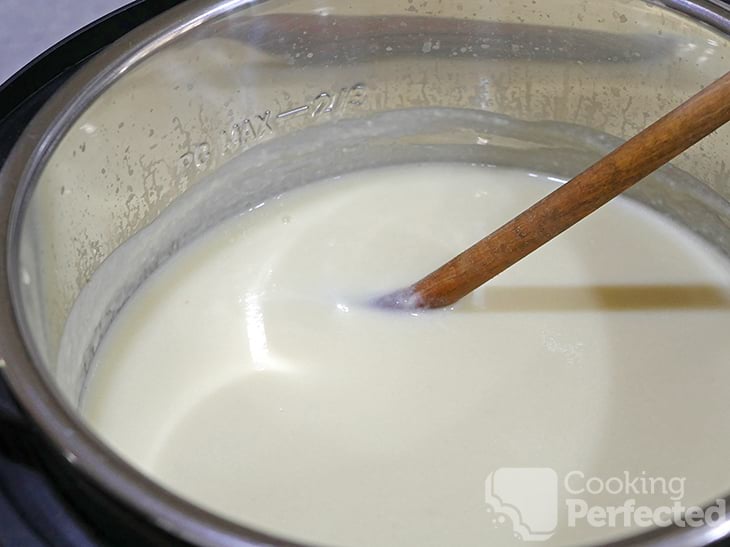 To achieve a creamier soup, you can double or triple the amount of cream. You will need to be careful as too much cream may make the soup very runny.
Adding a couple of potatoes into the soup is a great way to thicken the soup without flour. I recommend cutting the potatoes small as you want them to cook at the same rate as the cauliflower. Alternatively, you can use a mixture of cornstarch and water to thicken the soup.
The recipe below will take you through all the steps to making the perfect cauliflower cheese soup in the Instant Pot.
Instant Pot Cauliflower Cheese Soup Recipe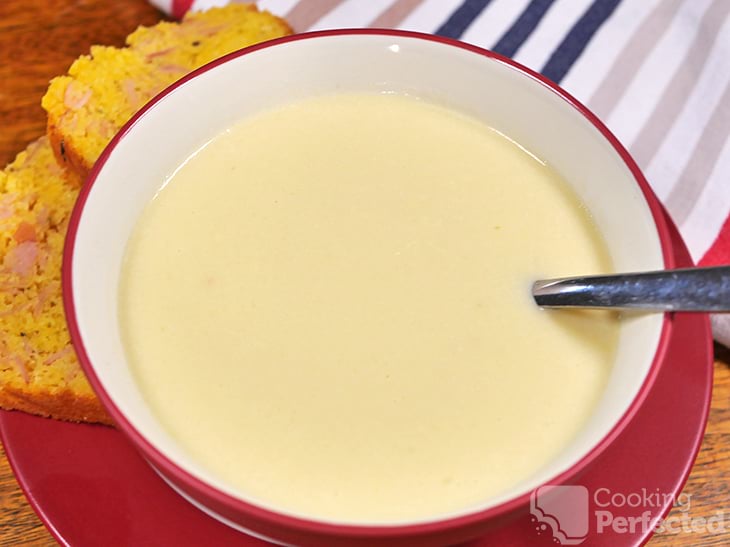 Ingredients
1 onion, chopped
2 tsp garlic, crushed
2 tsp Dijon mustard
750 g (1.7 lb) cauliflower florets, chopped
1 l (1.1 qt) chicken stock
125 ml (4.2 fl oz) cream
500 g (1.1 lb) cheddar cheese, shredded
Instructions
In an Instant Pot, add the onion, garlic, mustard, cauliflower, and chicken stock.
Seal and cook on high pressure for 8 minutes.
Puree the soup using a food processor or stick blender.
Once smooth, set the Instant Pot to sauté.
Add the cheese and stir until melted.
Stir in the cream.
Season to taste using salt and pepper.
Serve & Enjoy.
Recipe Tips
I use chicken stock in this recipe, but other types will work fine. For example, vegetable stock is a great replacement.
Fresh or frozen cauliflower will work fine for this recipe. I prefer fresh, but frozen will work just as well.
Slowly season the soup as it is extremely easy to overseason and make it too salty. I recommend tasting after every addition of salt and pepper.
This recipe will work great in most types of pressure cooker.
Nutrition Information
Serving Size: 417g (14.7 oz)
Servings Per Recipe: 6
Calories Per Serving: 511
Amount Per Serving
Saturated Fat: 21.7g
Trans Fat: 1g
Dietary Fiber: 3g
Sugars: 7g
Cholesterol: 119mg
Sodium: 840mg
Protein: 27g
The information above is an estimate generated by an online nutrition calculator.
More Instant Pot Recipes
There are so many different types of recipes that you can make in the Instant Pot. Below are a few of my favorite recipes that I reckon you will love.
One of my favorite soups to make in the Instant Pot is potato soup. It is very cheesy and goes great topped with some crispy bits of bacon and chopped scallions. I always highly recommend making it.
The Korean beef is worth making and is so easy to do, thanks to the Instant Pot. Within forty minutes of cooking, the beef will be deliciously tender and coated in a beautiful Korean-inspired sauce. It is well worth making if you love flavor-packed food.
I hope that you love this Instant Pot cauliflower cheese soup as much as I do. If you have some feedback, please do not hesitate to leave a comment below.