These paleo apple muffins are a must try for anyone who loves homemade baked goods. They're sweet, moist, and are so delicious.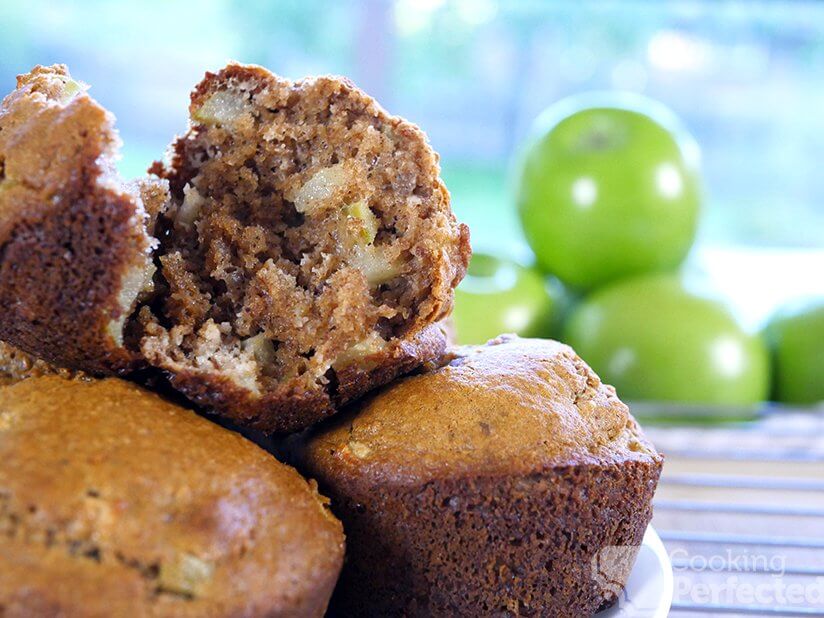 By the time you pull these muffins out of the oven, they will be golden brown and be giving off some delicious aromas. Inside the muffins are tender pieces of apple and a delicious range of spices. They're one of the most delicious paleo-friendly muffins I have tried.
If you're new to baking paleo recipes, then it's important to remember that baking without gluten can be quite difficult. You may end up with muffins, cakes, and bread that just aren't nearly as good as baked goods with wheat flour in them.
Once you do master gluten-free baking, you will produce lovely baked goods that even your non-paleo friends will love.
You should get roughly six muffins out of a single batch of this recipe. You're able to double or triple the recipe if you need to feed more people. Alternatively, you can make more baked goods to go alongside the muffins.
What to Serve with Apple Muffins
These muffins are fantastic if you're looking for something to snack on, or you need to cook a paleo-friendly afternoon tea. If you're cooking for a crowd, then below are some suggestions of what to serve with these muffins.
The paleo-friendly lemon bars are an absolute delight and go fantastic alongside other baked goods such as these muffins. They require a little bit more preparation but are well worth the effort.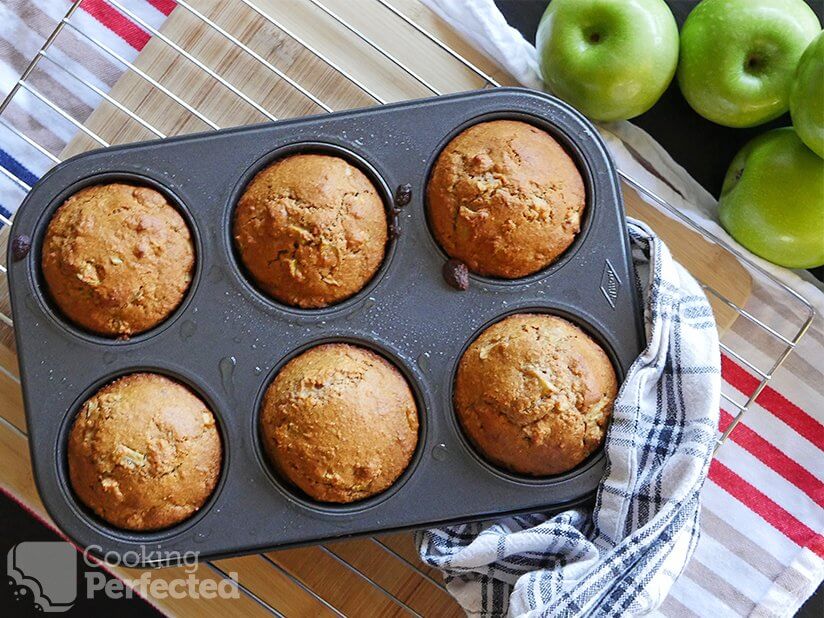 Delicious hot coffee will go very nicely with these muffins. Alternatively, tea is an excellent choice. Something like a refreshing ginger tea always goes nice with some freshly baked paleo muffins.
Be sure to share with us any ideas that you have for serving these apple muffins as we will love to hear them.
Personalizing these Muffins
There are a couple of ways that you can easily adjust this recipe so that it is more to your liking. Below are a couple of recommendations.
More spices can be added into the muffin mixture. For example, a teaspoon of ground nutmeg will match nicely with the other flavors. Alternatively, mixed spice is a great addition.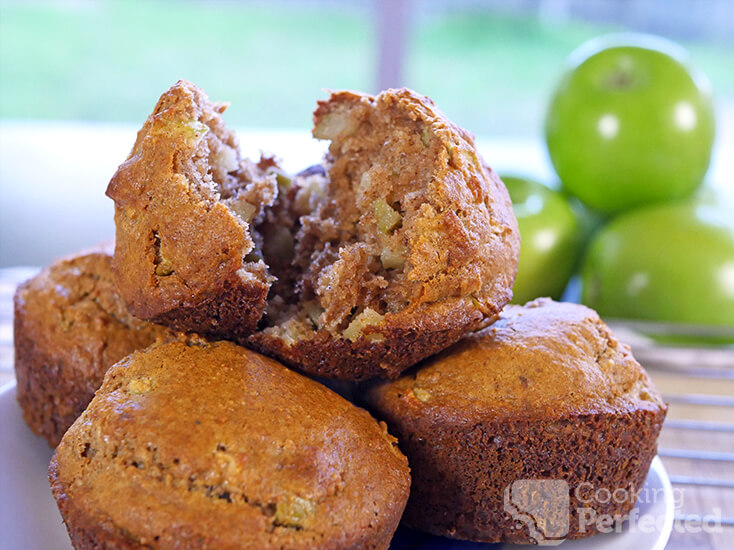 Lots of other fruits go great with apple, so feel free to consider adding more fruit. Chopped pear is one of my favorite fruits to add to these muffins. However, berries also work very nicely, so I recommend adding those too.
If you want to see how to make these apple muffins, then be sure to check out our video below. Alternatively, there is a full written recipe immediately below the video.
Paleo Apple Muffin Recipe
Ingredients
¼ cup honey
2 Tbsp coconut oil, melted
2 large eggs, room temperature
2 Tbsp coconut milk
1 ½ cups almond flour
½ cup tapioca starch
½ tsp baking soda
½ tsp baking powder
2 tsp cinnamon, ground
¼ tsp sea salt
1 apple, cored and diced
Instructions
First, preheat an oven to 180°C (350°F).
In a bowl, beat together the honey, coconut oil, eggs, and coconut milk.
Add the dry ingredients and mix until well combined.
Fold in the diced apple.
Evenly divide the paleo apple muffin mixture into a greased muffin tin.
Bake for 20-25 minutes or until a skewer comes out clean.
Remove from the oven and let sit for 5 minutes before emptying onto a cooling rack.
Serve & Enjoy.
Recipe Tips
If you're finding the apple a bit too hard in the baked muffins, then you can cook the apple before putting it into the muffin mix. I recommend dicing the apple and either precook it in the oven or in a pot over the stove.
I have always found the apple comes out soft so you shouldn't need to precook it. I believe the trick is to make sure you cut it as small as possible.
This recipe uses tapioca starch, which is considered paleo-friendly. However, it is also recommended not to go overboard with eating tapioca starch.
I use either an olive oil spray or a coconut oil spray to grease my muffin trays.
If you don't like apple skin, then you can peel it off. Otherwise, I would just leave it on. There are not many fruit and vegetables that I would peel.
Almond flour is also known as almond meal or ground almonds.
Nutrition Information
Serving Size: 109g (3.8 oz)
Servings Per Recipe: 6
Calories Per Serving: 318
Amount Per Serving
Saturated Fat: 6.4g
Trans Fat: 0g
Total Carbohydrate: 33.4g
Dietary Fiber: 4.4g
Sugars: 16.5g
Cholesterol: 62mg
Sodium: 208mg
Protein: 7.4g
The information above is an estimate generated by an online nutrition calculator.
More Delicious Muffin Recipes
These muffins are tasty, but if you're a fan of blueberries, then you're going to love my paleo-friendly blueberry muffin recipe even more. It's very similar to this recipe and it is so easy to get prepared quickly, and into the oven.
If you don't mind steering away from paleo baked goods, then you should give the gluten-free blueberry muffins a try. They cook to be moist and loaded with delicious blueberries. It's a delightful combination.
I hope this paleo apple muffin recipe turns out as good as it did for me. If you have a variation, feedback, or a tip that you would love to share, then please don't hesitate to leave a comment below.