If you are craving sweets, then these paleo brownies are the perfect treat to fill that void.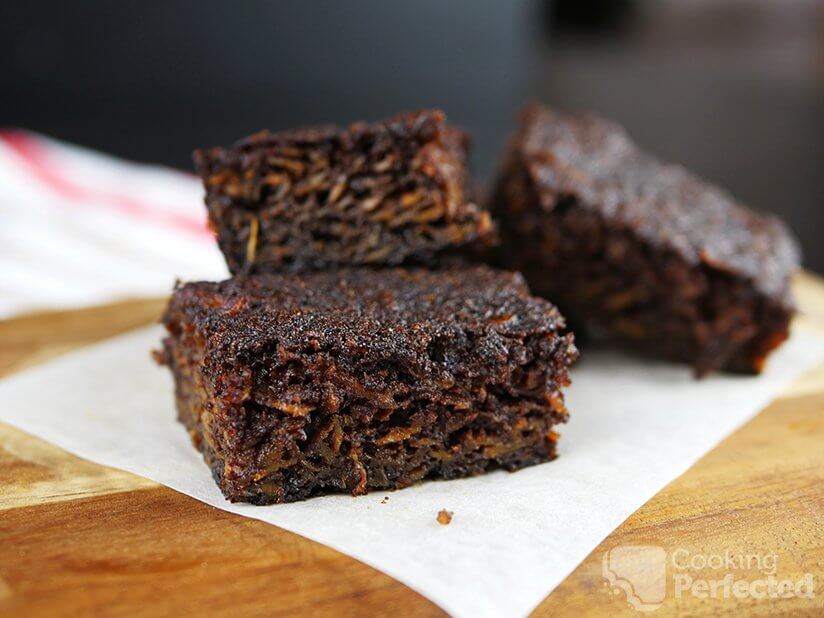 These brownies are certainly an interesting combination of ingredients that work well together. The result is incredibly moist and packed full of flavor.
These are also perfect for anyone on a gluten-free diet or just looking for a healthier alternative to the more traditional brownie recipe. The brownies contain absolutely no gluten, so you do not need to worry about the brownies upsetting your stomach or causing other problems.
This recipe uses a fair bit of honey, but as a snack here and there, these brownies will not do a massive amount of harm. The brownies also contain some baking powder, but it is minimal, so you should not need to worry about this.
Tweaking the Recipe
There is not much I would recommend changing with the recipe. However, below are a couple of recommendations on how you can personalize this recipe to your tastes.
You can add some dark chocolate chips into the brownie mixture for even more chocolate. It is the perfect addition if you do not mind some extra flavor at the sacrifice of a few calories.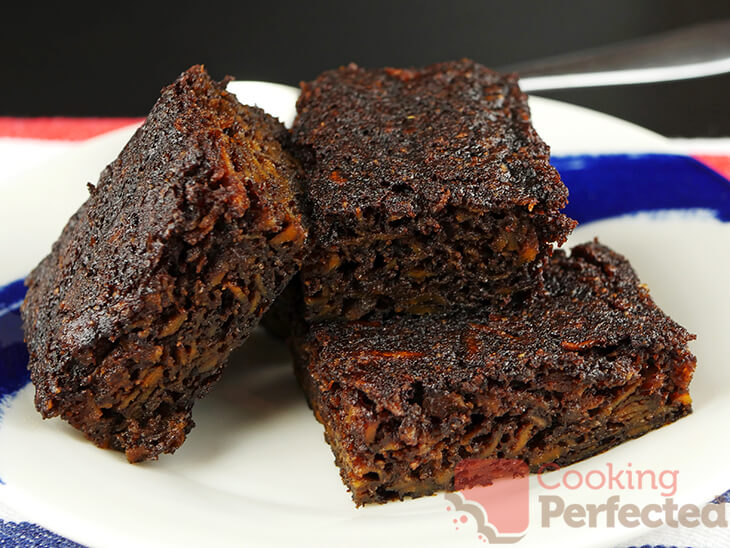 I use honey in this recipe, but you can easily change it for a different sugar. If you want to change it, then my next recommendation is some maple syrup. It is the perfect swap if you love the flavors of maple syrup.
Some shredded coconut can be added into the brownie mixture if you want some coconut flavor. Perfect if you want to achieve a coconut rough style brownie. You might need to add a little bit of extra fluid to counter the additional dry ingredient.
Storing the Brownies
You can store these in the fridge for about a week without them going bad. If the brownies are still uneaten (unlikely) after a week, you may want to discard them as they start to go stale.
Alternatively, you can keep the brownies in the freezer and simply reheat whenever you need to eat something. Still, as with any baked goods, they are best enjoyed fresh.
If you love seeing meals cooked, then be sure to check out the video below. It will take you through all the steps on how to make these paleo brownies. Alternatively, you can find the full written instructions right underneath the video.
Paleo Brownies Recipe
Ingredients
1 sweet potato (Approx. 2-3 cups when grated)
2 eggs
1 tsp vanilla bean paste
1/3 cup honey
½ cup coconut oil, melted
½ cup cocoa powder, sifted
1 tsp baking powder
1 tsp baking soda
½ cup almond flour
Instructions
Preheat an oven to 180 °C (360 °F).
Line a deep baking tray (27×23 cm/10×9 in) with baking paper.
Combine the grated sweet potato, eggs, vanilla, honey, and coconut oil in a large mixing bowl.
Add cocoa powder, baking powder, baking soda and, mix well.
Lastly, mix in the almond flour.
Pour the mixture into the prepared baking tray.
Bake for 25-30 minutes or until cooked and a skewer comes out clean.
Allow to cool for 5-10 minutes before turning out on a cooling rack.
Once cooled, cut into squares.
Serve & Enjoy.
Recipe Tips
If you are not a fan of almond flour or do not have any lying around, you can swap it for coconut flour. I would use about two and a half tablespoons of coconut flour as a replacement.
Baking powder is not precisely paleo-friendly, but the amount we need is minimal. You can attempt to make the paleo brownies without this, but I would not recommend it.
Depending on where you live in the world, sweet potato can also be referred to as kumara.
These brownies are probably on the verge of not being sweet enough. If you love your brownies sweet, then I recommend increasing the amount of honey you use. Just keep in mind that even though honey is paleo-friendly, it is still recommended you do not go overboard with it.
Nutrition Information
Serving Size: 30g (1.1 oz)
Servings Per Recipe: 20
Calories Per Serving: 110
Amount Per Serving
Saturated Fat: 5.3g
Trans Fat: 0g
Dietary Fiber: 2g
Sugars: 5.3g
Cholesterol: 16mg
Sodium: 72mg
Protein: 2.4g
The information above is an estimate generated by an online nutrition calculator.
More Paleo-Friendly Recipes
If you are after more slice recipes, then the zesty paleo lemon bars is certainly another recipe that you need to try out. Much like these brownies, they are perfect as a snack or dessert, but you certainly should avoid eating the lemon bars every day.
The homemade peach cobbler is a paleo-friendly dessert that is worth making. It features some delicious fresh peaches topped with a paleo cake batter. I highly recommend giving it a try if you are looking for a good paleo dessert.
I hope that these delicious chocolate paleo brownies work out perfectly, just as they did for me. If you have any tips, variations, or some feedback that you would like to share, then please do not hesitate to leave a comment below.