These paleo pancakes are just so delicious you will be wanting to make them every weekend. They are easy to prepare, so they won't take up too much time in the morning.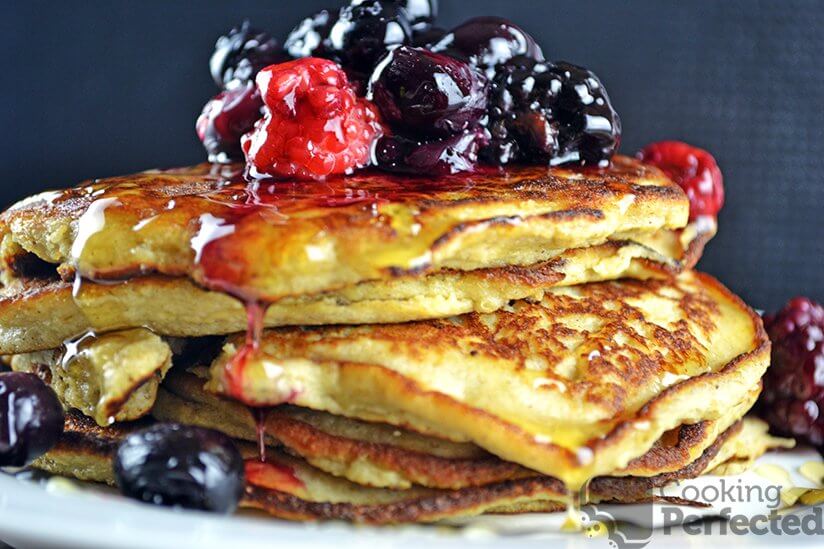 These Paleo banana pancakes cook to be light, fluffy, and surprisingly delicious. They are also perfect if you're on a gluten-free diet or require them to be dairy-free. If you want a regular pancake recipe, then be sure to check it out.
Coconut and banana pancakes do make for one of the best paleo-friendly breakfasts. These pancakes are also a pretty healthy recipe that the kids will love. So, if you're looking for a breakfast that both yourself and the kids can enjoy, then this is the perfect recipe.
You should be able to feed two to four people using this recipe. You can easily double or triple the recipe if you need to feed more.
What to Serve with Paleo-Friendly Pancakes
I love serving these pancakes with some fresh berries and a little bit of honey. It's the simplest and the most delicious combo that you can do.
You can go one step further by drizzling some paleo-friendly coconut custard over the pancakes. The custard goes perfect with some fruit and is well worth trying out.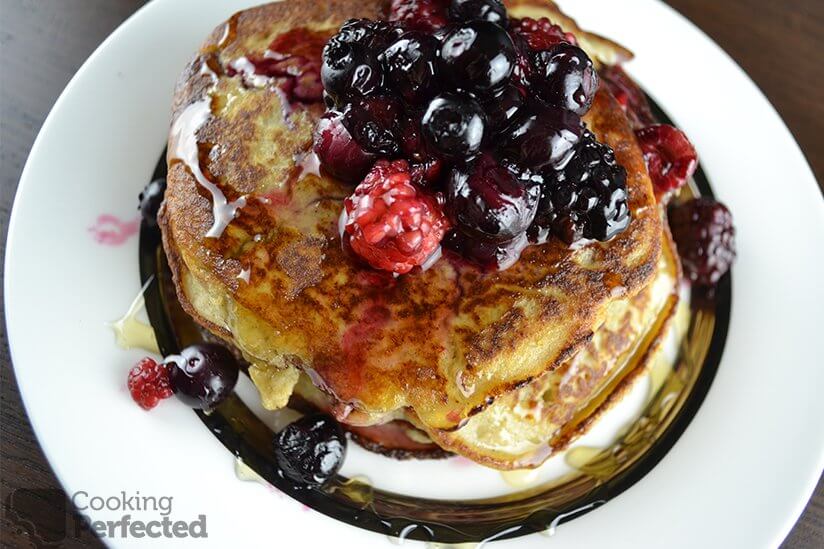 Sliced banana, crispy bacon, and a drizzle of maple syrup is an excellent combination to have with these pancakes. It will require a little bit more work since you will need to cook the bacon, but it's worth it.
If you have any amazing paleo-friendly combinations that you would love to share, then please don't hesitate to leave a comment at the bottom of this page.
Tweaking the Recipe
One of the best things about this recipe is that you only need four very simple ingredients to make the pancake batter. You can even leave the cinnamon out of the mixture so that you only need three ingredients. The banana, egg, and coconut flour.
If you're not a fan of coconut flour, you can try replacing it with some almond flour. The result should be roughly the same, but it will have a bit more of a nutty flavor.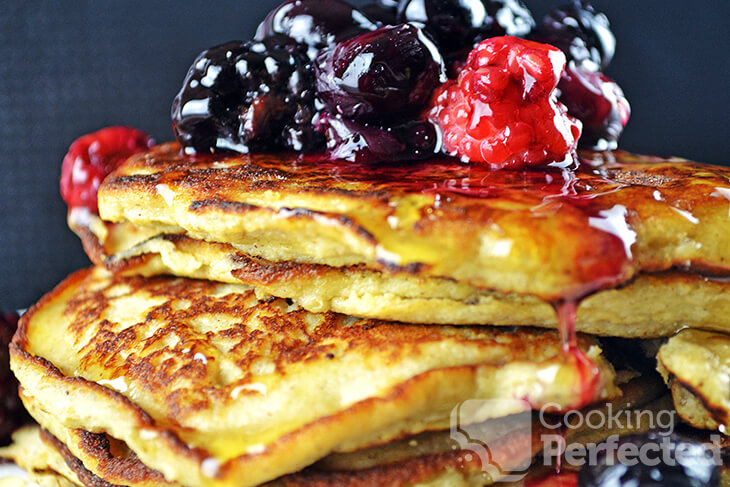 For even more flavor, you can add some additional spices into the pancake mixture. For example, nutmeg is an excellent addition and will work nicely with the cinnamon. Personally, I think the recipe is perfect without any changes.
If you want to see how to make these paleo pancakes, then be sure to check out the video below. It is very easy to follow and takes you through everything you need to know to whip this recipe up.
Paleo Pancakes Recipe
Ingredients
3 bananas
6 eggs
1/2 cup coconut flour
1 tsp cinnamon, ground
Instructions
In a bowl, mash the bananas.
Mix in the eggs, coconut flour, and the cinnamon.
The mixture should be smooth and relatively thick. If it is too thick, then add a little bit of water. If it is too thin, then add some more coconut flour.
Heat a nonstick pan over medium heat.
Pour the mixture into the pan in batches, gently shake the pan to encourage the batter to spread.
Once the mixture is starting to firm around the edges, flip the pancake and cook until finished.
Repeat steps 5-6 until you use up the rest of the mixture.
Serve & Enjoy.
Recipe Tips
If you find the pancakes are burning too fast, then turn down the heat on the pan. They should be golden brown, and if they are any darker, then you probably have the heat up too high.
This paleo pancakes mix is best made fresh and not ahead of time. It is because the bananas in the mix are likely to brown and make your pancake mixture look horrible.
If you don't like cinnamon, then feel free to remove it from the recipe. You can also add other spices such as nutmeg, mixed spice, and others to spice the mix up a little.
You can cheat and add some chocolate chips into the pancake batter for a bit of extra flavor. Dark chocolate is best if you want to keep it as Paleo-friendly as possible.
Nutrition Information
Serving Size: 165g (5.8 oz)
Servings Per Recipe: 4
Calories Per Serving: 210
Amount Per Serving
Saturated Fat: 5.1g
Trans Fat: 0g
Total Carbohydrate: 22.7g
Dietary Fiber: 3.5g
Sugars: 12g
Cholesterol: 246mg
Sodium: 95mg
Protein: 9.6g
The information above is an estimate generated by an online nutrition calculator.
More Paleo Breakfast Recipes
If you're looking for another healthy breakfast, one of my favorites is the paleo-friendly crunchy granola. It is a crunchy tasty nut mix that is easy to make ahead of time and is great for on the go.
Another breakfast recipe that I highly recommend trying is the Paleo-friendly breakfast nut bars. They're loaded with delicious nuts and some dried fruit. They're perfect as an "on the go" snack.
If you have cooked these paleo pancakes and have your own variations that you would love to share, then be sure to drop a comment below.