This Caramello slice will please anyone who loves a delicious blend of chocolate and caramel. It's also super easy and requires no baking at all.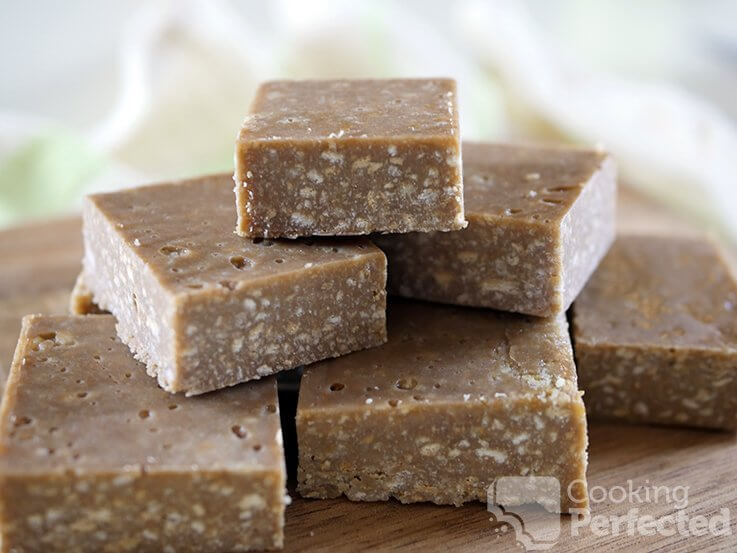 One of the best things about this recipe is how easy it is to get prepared and cooling in the fridge quickly. It's perfect if you're running low on time and need to cater or provide a platter of food for a kid's party.
This slice is also the perfect easy snack but can be really dangerous as it's incredibly addictive. I try to make sure this one is only for parties, so I don't end up eating the entire lot myself.
I find that this recipe typically makes around twenty-five bite-sized squares. You can get more or less depending on how large you cut the slices. It should be roughly enough for five to ten people, but it depends on how hungry they are.
Altering the Recipe
If you want to make this even richer in chocolate, then I recommend melting about 200g (8 oz) of chocolate and pouring this over the slice. This enhancement will give you a delicious chocolate layer on the top of the slice.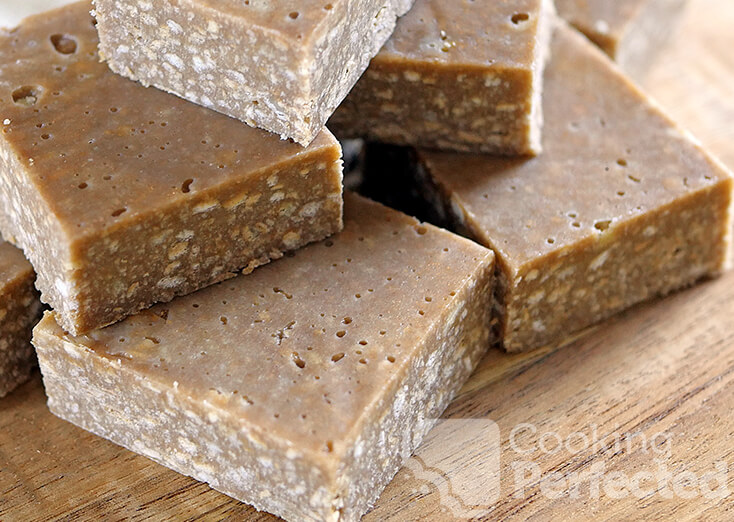 There is nothing to stop you from trying this with other varieties of chocolate. You can try other chocolates such as crunchie, top deck, peppermint, rocky road, and so much more. I can't guarantee they will all come out to be amazing, but it would be worth giving a try.
What to Serve with Caramello Slice
I love this slice by itself, so don't feel like you have to make anything extra. With that said, below are a couple of my favorite ways to serve this delicious chocolate slice.
A nice hot cup of tea or coffee matches very nicely with this slice. Personally, I love a good homemade chai tea in the afternoon or a belly-warming cinnamon latte in the morning. Both are delicious beverages that go nicely with chocolate.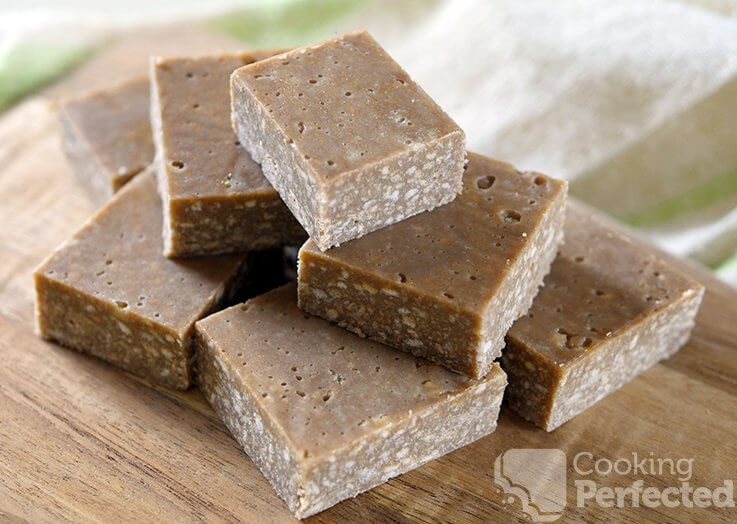 The most popular way to serve this slice is part of a platter of other slices. I have a couple of slices that are worth adding to a platter, such as chocolate brownies, Mars bar slice, or some lemon bars. All of them are delicious, and I highly recommend giving them a try.
If you want to see how to make this Caramello slice, then be sure to check out the quick video I did below. If you like the video, then please be sure to subscribe, so you're kept up to date on all the latest recipes.
Caramello Slice Recipe
Ingredients
Instructions
Grease and line an 8×8 pan with baking paper.
Break the Caramello chocolate into pieces and place it into a microwaveable bowl.
Add the condensed milk, butter, and crushed biscuits.
Microwave in 1-minute intervals and stir between breaks.
Once well combined, pour into the prepared pan.
Smooth the top of the slice using a spatula.
Place in the fridge for a minimum of 2 hours.
Once set, cut into squares.
Store in the fridge in an airtight container until needed.
Recipe Tips
I recommend crushing the plain biscuits in a food processor as this will get them to be as fine as possible. Alternatively, crushing them in a bag can also work, but you might end up with a few big pieces.
You can use a double boiler if you don't like using a microwave. Simply fill a pot with a little bit of water and bring to the boil. Place the bowl over the pot, so the steam heats the bowl. Place all your ingredients into the bowl. The chocolate will slowly melt, stir until completely combined.
Nutrition Information
Serving Size: 32g (1.1 oz)
Servings Per Recipe: 25
Calories Per Serving: 120
Amount Per Serving
Saturated Fat: 4.7g
Trans Fat: 0.1g
Dietary Fiber: 2g
Sugars: 6g
Cholesterol: 6mg
Sodium: 101mg
Protein: 2g
The information above is an estimate generated by an online nutrition calculator.
More Delicious Chocolate Recipes
There are a ton of other slices you're able to do. For example, the easy chocolate fudge is very similar to this recipe. In the end, you end up with a delicious gooey fudge that is very hard to resist.
The mars bar slice is also great and only requires three simple ingredients. It's perfect if you're running low on ingredients but need to make something fast.
I hope that you enjoy this Caramello slice, and it came out as delicious as it did for me. If you have a variation, feedback, or anything else to add, then please don't hesitate to leave a comment below.