Cooking dim sims in the air fryer is so incredibly easy and will turn out perfectly delicious.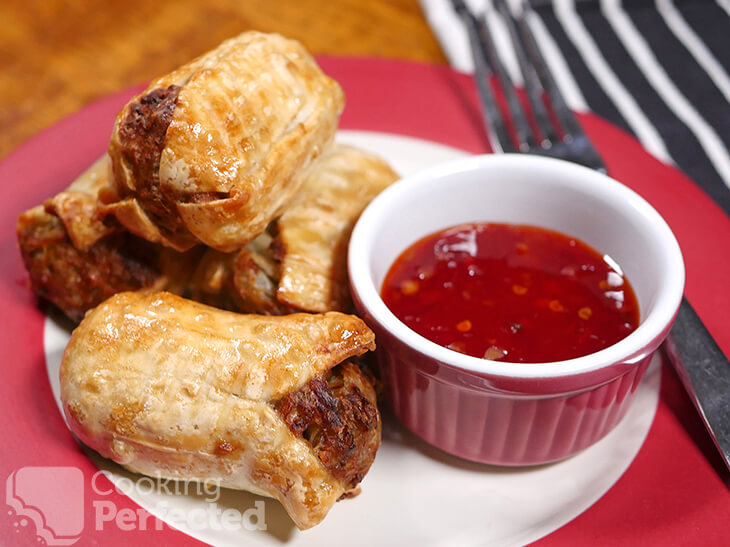 The dim sims cook to be deliciously crunchy on the outside and soft on the inside. They are loaded with flavor and go great with some soy sauce. Pick your favorite brand of Dim Sim for the best result.
A dim sim is inspired by the Chinese dim sum but is quite a bit different. The dim sim is large, has thick skin, and is loaded with cabbage, carrot, and pork. However, the filling can vary quite a bit. Unfortunately, these delicious dumplings are only found in Australia.
For a different take, you can try cooking these dim sims in the slow cooker. I love to coat them in some sweet chili sauce. The result is steamed dim sims and a delicious sauce. Personally, I prefer them baked or fried.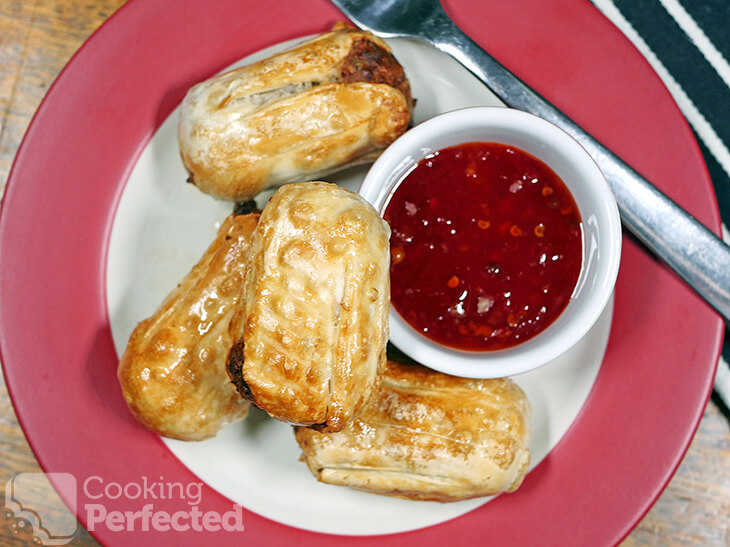 A single batch of this recipe should easily feed four people. However, if you are feeding big eaters, you may need to double the recipe or consider making some side dishes to go with this recipe.
The leftover dim sims will reheat the next day nicely for lunch. I recommend keeping them in the fridge for a maximum of three to four days.
Serving Ideas for Dim Sims
There are loads of condiments that work nicely with dim sims. For example, sweet chili sauce, soy sauce, tomato sauce, or even BBQ sauce will work nicely. You can make some of these condiments at home if you feel like cooking.
Some lovely homemade fries are an excellent side dish to have with these dim sims. If you have some room, you can cook them in the air fryer alongside the dim sims. Otherwise, you will have to cook them separately in another air fryer, deep fryer, or oven.
For something a little healthier, you can make a salad to go with this dish. There are loads of options for salads, but a simple green salad that consists of lettuce, tomatoes, red onion, and cucumber will work great.
Steamed rice goes surprisingly well with these dim sims and can easily be cooked in a rice cooker. Alternatively, cauliflower rice is a great healthier choice. Rice goes perfectly with a lot of the condiments that we talked about earlier.
The recipe below will take you through all the steps to cooking dim sims in the air fryer.
Air Fryer Dim Sims Recipe
Ingredients
750 g (1.7 lb) frozen dim sims
1 tsp oil
Instructions
Preheat the air fryer to 200°C (390°F).
Add the dim sims into the air fryer basket.
Lightly coat the dim sims with some oil.
Cook for 15 minutes or until golden brown. You may want to rotate them halfway through cooking.
Serve & Enjoy.
Recipe Tips
You do not need to defrost the dim sims. Simply cook from frozen.
Spray the dim sims lightly with oil if you want them to be crispy. Otherwise, they will still fine but won't be as crispy.
Depending on the size of your air fryer, you might be able to add more dim sims.
I use Marathon dim sims in this recipe, but any brand will work fine.
Nutrition Information
Serving Size: 187g (6.6 oz)
Servings Per Recipe: 4
Calories Per Serving: 370
Amount Per Serving
Saturated Fat: 6.5g
Trans Fat: 0g
Dietary Fiber: 3.3g
Sugars: 3.5g
Cholesterol: 0mg
Sodium: 935mg
Protein: 14g
The information above is an estimate generated by an online nutrition calculator.
More Delicious Recipes
There are loads of other delicious comfort food recipes that you should check out. Below are a couple of my personal favorites.
A dish that is super simple and loaded with flavor is the sloppy joes. I love serving it inside a bread roll and with a side of delicious homemade fries. I highly recommend giving it a try.
Corn dogs are an excellent classic that can easily be replicated at home. You can use your favorite brand of hot dog, and the batter should still work perfectly. I highly recommend giving corn dogs a try if you haven't already.
I hope that this air fryer dim sims recipe works out perfectly for you. If you have some feedback, then please do not hesitate to leave a comment below.