Using the air fryer to cook frozen chicken tenders is the perfect healthy way to get a crispy crumb.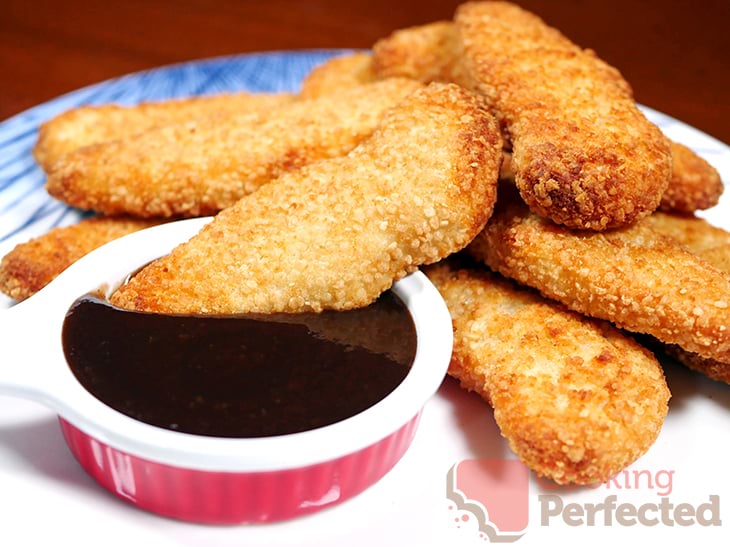 The chicken tenders are great on their own but also great in a vast variety of different meals. I have some serving suggestions a bit further down the page that I recommend checking out.
Sometimes chicken tenders might go by other names. For example, you may know these as chicken strips or chicken fingers. For the rest of this recipe, we will call them tenders.
If frozen food is not your thing, you can make the chicken tenders from scratch instead. It will require a bit more prep time in the kitchen but is worth it. You can also add some seasonings to the crumb for a bit of extra flavor.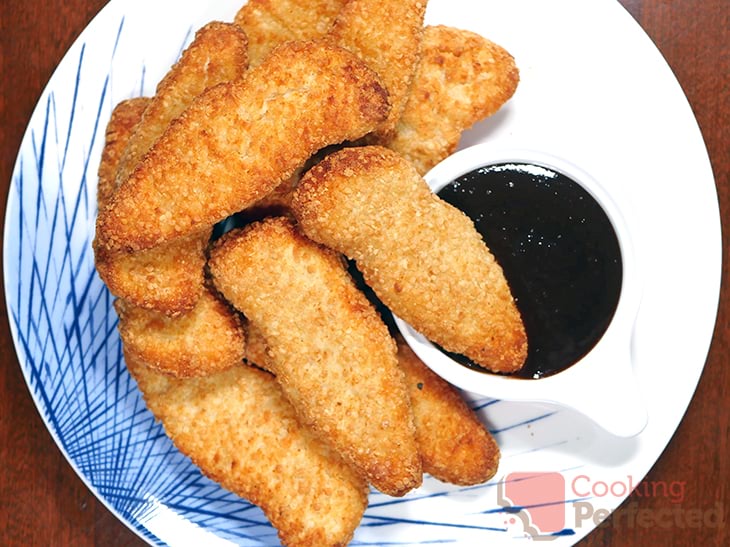 A single batch of these chicken tenders will feed roughly two to four people. The number of servings heavily depends on whether you are cooking anything else to go with them. You can easily double the number of tenders but be careful not to overcrowd the air fryer.
Chicken Tenders Serving Ideas
One of my favorite ways to eat these chicken tenders is inside a delicious sandwich. My favorite combination is a delicious burger bun, lettuce, sliced tomato, mayonnaise, and sometimes an extra condiment like BBQ sauce or ranch dressing.
There are loads of condiments that will match nicely with chicken. My favorite is a delicious homemade ranch dressing. However, plenty of other condiments go great with the chicken, such as mayonnaise, BBQ sauce, ketchup, garlic aioli, buffalo sauce, honey mustard sauce, and so many more.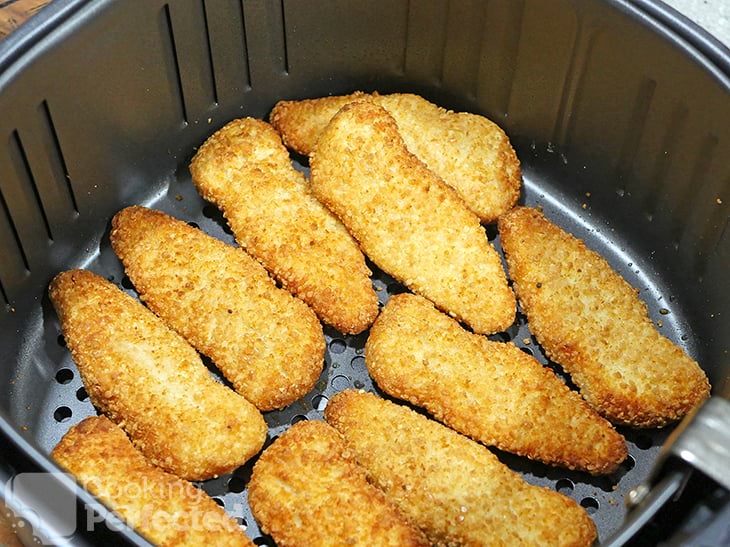 If you are cooking for a crowd, some delicious side dishes will go perfectly with the chicken. My favorite is some delicious steak fries, but something like sweet potato fries, potato salad, Tater Tots, and so many more will work great.
The recipe below will take you through all the steps to cooking frozen chicken tenders perfectly in the air fryer. If you have feedback, please leave us a comment at the bottom of this page.
Air Fryer Frozen Chicken Tenders Recipe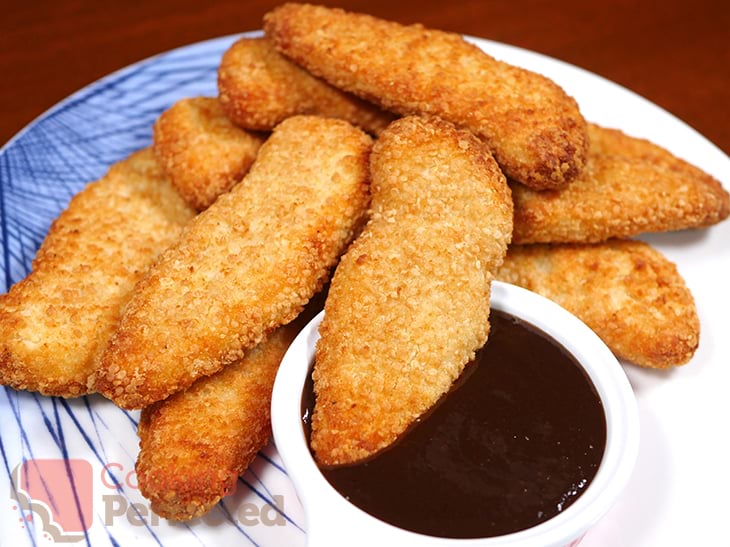 Ingredients
400 g (14.1 oz) frozen chicken tenders
1 tsp cooking oil
Instructions
Preheat the air fryer to 180°C (350°F). It should take roughly 5 minutes to heat.
Place the tenders into the air fryer.
Lightly spray the chicken tenders with the cooking oil.
Cook for 15 minutes. I recommend turning the tenders halfway through cooking.
Serve & Enjoy.
Recipe Tips
I highly recommend that you use a meat thermometer to ensure that the center of the chicken is cooked. The internal temperature of the chicken should be 75°C (170°F).
The cooking oil is entirely optional and can be left out if you want to keep things as healthy as possible. The oil does help guarantee a crispier crumb.
I recommend preheating the air fryer as it will help ensure a faster and better cook. If you are low on time, you can easily skip this step. However, you may need to adjust the cooking time.
Most chicken tenders are the same size. However, if you find that your tenders are smaller or larger, you may need to adjust the cooking time accordingly.
The nutritional information below was calculated by an online nutrition calculator, so it may not be accurate. For the most accurate information, refer to the frozen chicken tenders box.
I do not recommend stacking the chicken as they may not cook correctly.
Nutrition Information
Serving Size: 200g (7.1 oz)
Servings Per Recipe: 2
Calories Per Serving: 538
Amount Per Serving
Saturated Fat: 3.8g
Trans Fat: 0g
Total Carbohydrate: 31.4g
Dietary Fiber: 2.4g
Sugars: 10.8g
Cholesterol: 82mg
Sodium: 1153mg
Protein: 20.4g
The information above is an estimate generated by an online nutrition calculator.
More Air Fryer Recipes
There are so many different meals that you can easily cook in the air fryer. Below are just a few recipes that I reckon you will enjoy.
If you like these chicken tenders, you might want to give frozen chicken nuggets a try in the air fryer. You will get roughly the same result, with the crumb being deliciously crisp and the chicken hot.
Our homemade seasoned chicken thighs are an absolute must-try. After fifteen minutes in the air fryer, you will have beautifully seasoned chicken that is tender and loaded with flavor. It is one of the most delicious air fryer recipes, so I highly recommend giving it a try.
I hope that you love these air-fried frozen chicken tenders as much as I did. If you have anything that you would like to add, please leave a comment below.