I love to use the air fryer for cooking Marathon spring rolls as they cook to be crispy, hot, and very delicious.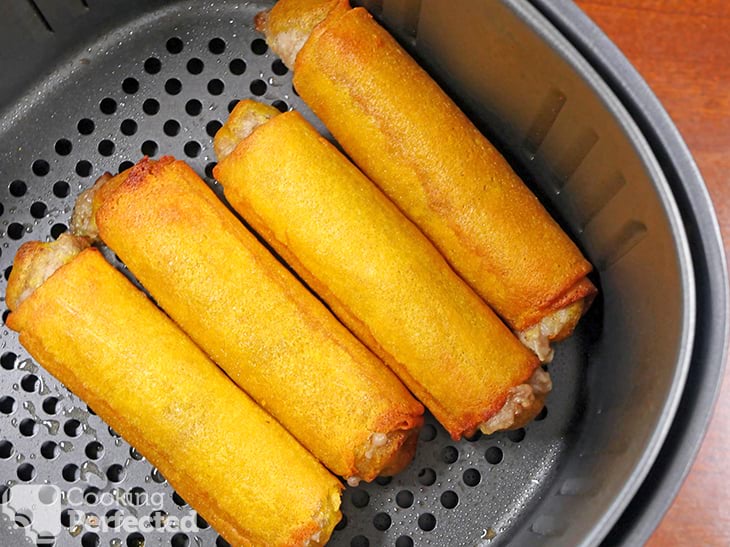 Marathon spring rolls are a delicious take on the traditional Chinese spring roll. They are very big and typically filled with cabbage, beef or lamb, onion, and other ingredients. These spring rolls are hugely popular in takeaway shops in Australia.
The Marathon spring roll is remarkably like a Chiko roll. Personally, I find Chiko rolls tend to have a thicker pastry skin and a filling that contains more ingredients. However, both are excellent comfort food, so it mostly comes down to personal preference.
I find that a single spring roll is enough to feed one person. So, a single batch of this recipe should feed four people. Of course, you can easily make some extra side dishes or simply double the number of spring rolls if you need to feed more people.
Serving Ideas for Spring Rolls
There are a ton of delicious condiments that match nicely with these Marathon spring rolls. My personal favorite is some ketchup. However, BBQ sauce, mayonnaise, mustard, or even sweet chili sauce will work great.
There are so many side dishes that will go great alongside these spring rolls. My favorite is some delicious steak fries or French fries. For something a little healthier, you can give sweet potato fries a try. These can all be done in the air fryer, but you may want to cook them separately from the spring rolls.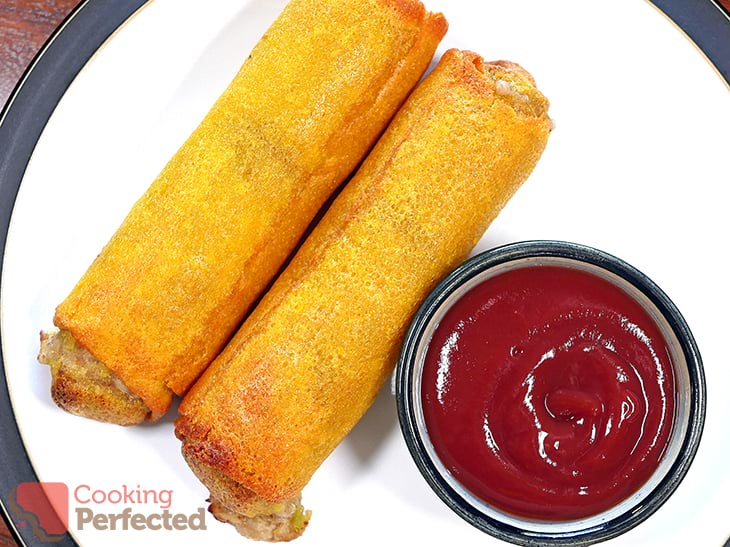 A light salad is great for having something to help break up your meal as the spring roll can be very fulfilling. A simple green salad that consists of lettuce, tomatoes, cucumber, avocado, and red onion should be more than enough.
Other comfort foods such as dim sims and corn dogs are perfect to go alongside these spring rolls. They are all great finger food if you are catering for a party. Let us know if you have any other foods that you recommend going alongside these delicious spring rolls.
Below is our full recipe for cooking Marathon spring rolls in the air fryer. If you have some feedback, please do not hesitate to leave a comment at the bottom of this page.
Air Fryer Marathon Spring Rolls Recipe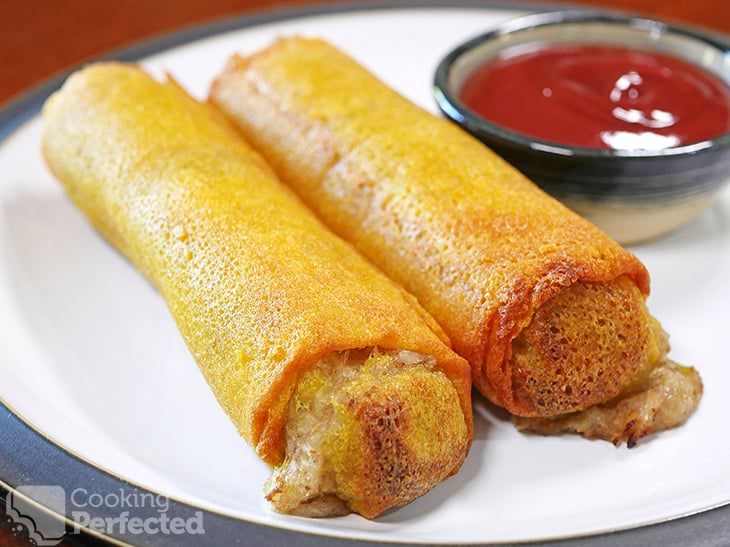 Ingredients
Instructions
Preheat the air fryer to 200°C (390°F). It will take roughly five minutes.
Add the Marathon spring rolls into the air fryer basket.
Lightly spray with cooking oil.
Cook for 20 minutes or until golden brown. You may want to rotate them halfway through cooking.
Serve & Enjoy.
Recipe Tips
Depending on the size of your air fryer, you may be able to cook more than four spring rolls at once. I do not recommend stacking the spring rolls as they may not end up cooking correctly.
Spraying the spring rolls with oil will help get them crispy on the outside. If you want to keep things as healthy as possible, you can skip the oil.
I recommend cooking the spring rolls from frozen for the best results. However, you can thaw the spring rolls in the refrigerator overnight. You will need to reduce the cooking time by roughly half.
The nutritional information below is an estimate, so I recommend checking the product's box for the most accurate information.
Nutrition Information
Serving Size: 160g (5.6 oz)
Servings Per Recipe: 4
Calories Per Serving: 243
Saturated Fat: 5g
Trans Fat: 0g
Total Carbohydrate: 30.4g
Dietary Fiber: 4.2g
Sugars: 6.4g
Cholesterol: 0mg
Sodium: 971mg
Protein: 6.2g
The information above is an estimate generated by an online nutrition calculator.
More Air Fryer Recipes
There are plenty more foods that cook great in the air fryer. Below are a couple of recipes that I reckon you will love.
I love to cook frozen pizza in the air fryer as it is quick, easy, and turns out great. The only downside is that you will need a large air fryer; otherwise, you may need to cut the pizza in half or quarters.
Frozen chicken tenders cook great in the air fryer. Once the chicken tenders are ready, they will have a deliciously crisp crumb and be hot. The air fryer is one of the easiest ways you can cook frozen food fast.
I hope that our timings for cooking Marathon spring rolls in the air fryer work perfectly for you. If you have some feedback, please do not hesitate to leave a comment below.